It's always good to include things in your resume that'll help you get hired for a new job. If you're looking into a care or hospitality job, including something like being a full-time nanny or travel nanny is useful. This article will explore how to include it in a resume.
How to Put Nanny on Your Resume
You can put nanny on your resume under skills, work experience, or in the professional summary. If you include it in skills, you should write suitable skills that you've acquired as a nanny. It's best to place it in the professional summary and elaborate in further sections if needed.
Here are some examples to show you where you can include nanny experience on a resume:
Skills:
Cooking and cleaning
Caring for children
Provided nanny services to parents since 2012
Full-time nanny since 2020
Experienced and passionate nanny
"Nanny" is quite a versatile thing to include on a resume. Usually, when you include certain job roles like this, they are limited to the "Work Experience" section.
However, you don't have to stop there. "Nanny" can appear in the professional summary, under "Skills," under "Work Experience," or even under "Certifications." It's a very broad thing to include on a resume.
Generally, you'll want to go into detail about the type of nanny you are. This could allow you to state how many years of nannying experience you have, and it might help the employer to consider you as a potential option.
The more convincing you can be, the more likely someone will want you to be their new nanny. Using it in your CV can't hurt, as long as you have the relevant skills associated with being a nanny.
Should You Put Nanny on a Resume?
There is nothing wrong with putting nanny on a resume, as it is a skill (and usually a previous job). You don't have to worry about how to make nanny sound good on a resume because most people will be searching for a nanny when they list the job advert.
Some people worry that "nanny" isn't professional enough. This is not true. There are plenty of professional jobs that would allow you to mention nanny on a resume.
If you have cared for other people's children or qualified with specific nannying qualifications, you should write about them.
Of course, this only applies when you are looking for a job related to your nannying experience. You should not worry about writing nanny on a resume if the job you're going for has nothing to do with it.
For example, if you're applying to work in a retail store selling clothes to adults, there's no reason to mention your nanny experience.
This isn't limited to being a nanny, either. This is a common rule which ensures you do not include unnecessary information on your resume when trying to get a new job. Only include relevant things that will help you secure a job.
How to Describe the Duties of a Nanny on a Resume
Knowing how to put nanny on a resume is one thing. Knowing how to do it correctly and talking yourself up is another. You need to ensure you know how to describe your duties before writing about what you've done as a nanny in the past.
You should describe your duties briefly in the professional summary. You should also include relevant skills in the "Skills" section to show what you can bring to a nannying job.
This will allow you to show that you are a babysitter on a resume without much issue. People will be happy to read through your experiences as long as you write them in an interesting way.
Here are some examples to show you how to list nanny experience on a professional resume:
I have thirteen years of nannying experience. In that time, I have looked after twenty different groups of children.
I have developed my nannying skills over the course of six years. I am fully trained in First-Aid and CPR if need be.
I am a babysitter with three years of experience. I'm proud of the work I do, and I love looking after children.
I follow strict nannying guidelines to ensure I deliver the highest quality work. I do not settle for less than perfect.
You may want to get more specific about your duties. Generally, it's best to list your duties under the "Skills" section. You should word them in a way that makes them sound like a suitable (and professional) skill:
Skills include:
Age-based learning
Patience
Organization
Observation skills
Excellent verbal communication
Compassion

You can write anything under the "Skills" heading, as long as it applies to you. If the skills don't apply to you, you run the risk of being tested on them, and your employer might spot the lie before you can be hired.
Example of a Resume That Highlights Nannying
An example of a resume for a nanny should give you an idea of how to say you are a babysitter on a resume. Check it out below:
Abigail Martins
1A Bean Hill
Watergate
NY 29390


Summary
Trained and certified nanny operating in the Watergate area. Three years of nannying experience has allowed me to hone my skills in childcare and ensure that I deliver the best possible service when looking after young children (preferable ages between 3 and 8).


Skills
Excellent cook
Detail-oriented
Responsible
Creative
Willing to teach new skills
Patient


Work Experience
Nanny and Me 2015-2017
Worked with a range of children from different backgrounds
Learned a lot about communicating with younger children


Self-Employed Nanny 2018-2022
Developed my personal skills and got certificates relating to childcare
Delivered optimal service to ensure that parents were pleased


Qualifications
First Aid, 2020
Child CPR, 2021

List of Nanny Skills
Nannies can do a great number of things. It's a good idea to list the skills that a nanny has. You can choose from the list below to determine which skills are related to you:
Organization
Related talents (i.e. musical instruments)
Floor play
Cooking
Cleaning
Time management
Childcare
Compassion
Responsibility
Self-motivation
Communication
Creativity
Language fluency
Excellent driving record
The more of these you can include in your resume, the better you'll look to a prospective employer.
Don't go over the top with your skills, though. If you include too many, you can come across as trying to sell yourself too hard. This might turn potential employers away from wanting to hire you.
Should You Highlight No Nanny Experience on a Resume?
Now that we've seen how to add nanny to a resume, it's time to cover what you should do if you have no nannying experience. If you want to apply for a babysitting job of some kind, this will apply to you.
Unfortunately, if you don't have nannying experience, you can't list it on your resume. Instead, you should talk about your passions and how they relate to nannying or babysitting.
Everyone has to start somewhere. While it's great to have experience before applying for a job, sometimes this isn't possible.
Instead, you can try and convince an employer to hire you based on your passion.
You could write something like this in the summary of your CV:
I'm very passionate about childcare and love to look after young children and watch them grow.
I'm happy to take on new challenges. Looking after children has allowed me to shine bright.
These phrases are great to include in your summary. They show that you have a genuine passion for childcare, even if you don't have any experience.
One of the best ways to show an employer that you're worth hiring is to show them how much you care. This applies to any job. If you don't have experience, you can try to win them over by showing them that you're ready to take on new challenges.
The more passionate you come across, the more likely someone will be to want you on their team.
Other Words for Nanny on a Resume
There are a few professional names for "nanny" on a resume that you could use. You don't have to use "nanny" every time. Another word for "nanny" on a resume includes:
Nurse
Caregiver
Childminder
Childcarer
Carer
Babysitter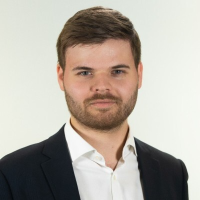 Martin holds a Master's degree in Finance and International Business. He has six years of experience in professional communication with clients, executives, and colleagues. Furthermore, he has teaching experience from Aarhus University. Martin has been featured as an expert in communication and teaching on Forbes and Shopify. Read more about Martin here.